Bogliasco, Italy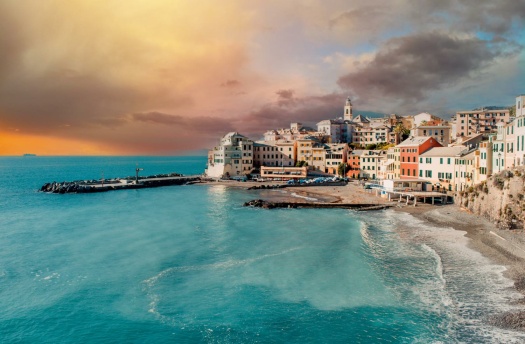 Why are you reporting this puzzle?
In Today's Daily Jigsaw Puzzle, we're in
Bogliasco
- a seaside town on the Italian Riviera in Liguria, northern Italy. Bogliasco is known for its beautiful landscapes - with the azure Mediterranean Sea on one side and verdant hills on the other.
The city's architecture reflects its rich history, with colorful, terraced houses, ancient churches, and Roman bridges. A notable highlight is the 16th-century Church of Natività di Maria Vergine.
Bogliasco is also renowned for the Bogliasco Foundation, which offers residency fellowships for artists and scholars from around the world. Despite its small size, the city is filled with quaint cafes, restaurants, and shops, offering a glimpse into the relaxed Italian lifestyle. Being less touristy than its famous neighbors like Portofino or Cinque Terre, Bogliasco is a peaceful retreat that offers authentic Italian charm.
What do you say – should we go there right now? Oh, yes we should!
Come along
♥