Cosmos or Cosmea Collage # 6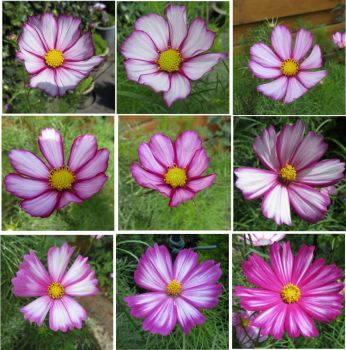 Why are you reporting this puzzle?
There seems no end to the variety of colour/pattern and shape of my Cosmos flowers.
The volunteers in the rockery aren't producing many flowers at the moment, but the ones in the pots at the front are making up for them! ☺
I hope you'll enjoy this collage too!