Glorious December (Dec19P01)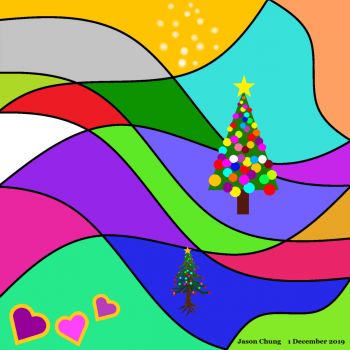 Why are you reporting this puzzle?
"A Wintry Night

The sky is dark and the
ground is white.
The world is peaceful on
this wintry night.

No one around, not a
sound to be heard.
Not a laugh, not a car,
not even a bird.

For a moment, it's just
the snow and me.
I smile inside.
I feel so free."

- Lyndsey Kuster


I would like to wish everyone who celebrates their birthday in December have a Very Happy Birthday
with lovely memories and lots of joyful moments.

This puzzle is posted in 4 sizes - 9, 100, 256 and 400 pieces.

I hope that you all will have an enjoyable time piecing this puzzle together.

Cheerio, Jason :-)


jasonchung2 is my main account.
I also post puzzles at jasonchung (my second account).
jasonchung1 (my third account) is now a sealed account, however, you can still solve puzzles there.


Puzzle 737
Are you curious about how do we review content on Jigidi?

At Jigidi, we celebrate what connects us and steer clear of divisive content because how we meet each other matters. It forms us. When we review the content, we use four 'lenses' and look for what the image or comment is most.