Cape Horn during Eagle Creek Fire, Sept. 4, 2017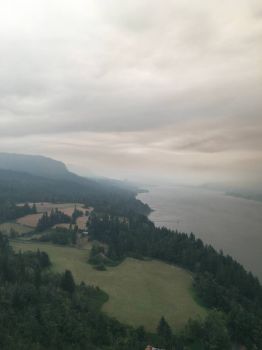 Why are you reporting this puzzle?
This is normally a beautiful view of the Columbia River Gorge looking West towards Multnomah Falls on the far right shore. Now we have a horror story because some dumb kid was too stupid and didn't think when lighting off fireworks on a dry trail.