Jaume Plensa - Sho 2009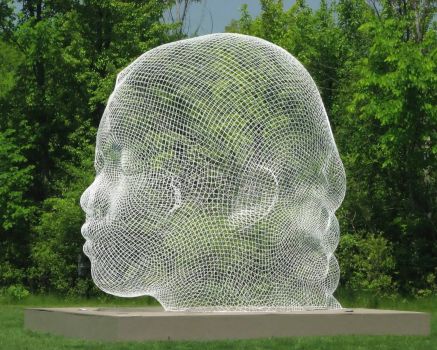 Why are you reporting this puzzle?
Jaume Plensa

Born in 1955 in Barcelona, where he studied at the Llotja School of Art and Design and at the Sant Jordi School of Fine Art.

Since 1980, the year of his first exhibition in Barcelona, he has lived and worked in Berlin, Brussels, England, France and the United States, as well as the Catalan capital.

He has been a teacher at the École nationale supérieure des Beaux-Arts in Paris and regularly cooperates with the School of the Art Institute of Chicago as a guest professor. He has also given many lectures and courses at other universities, museums and cultural institutions around the world.

Jaume Plensa has received numerous national and international distinctions, including the Medaille de Chevalier des Arts et des Lettres, awarded by the French Ministry of Culture, in 1993, and the Government of Catalonia's National Prize for Fine Art in 1997. In 2005, he was invested Doctor Honoris Causa by the School of the Art Institute of Chicago. In Spain, he received the National Prize for Fine Art in 2012 and the prestigious Velázquez Prize for the Arts in 2013.

Plensa regularly shows his work at galleries and museums in Europe, the United States and Asia.