Red Admiral Butterfly or Atalanta in my garden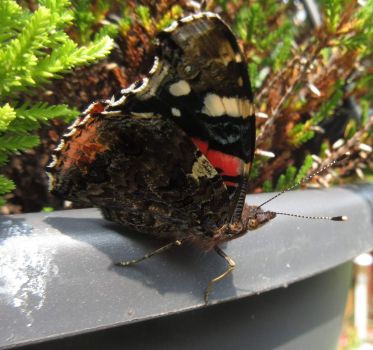 Why are you reporting this puzzle?
It landed on the hanging pot of Calluna and sat there for quite some time. I could get really close with my camera and I got the feeling I was watched like I watched him/her ☺☺
Enjoy!