When I said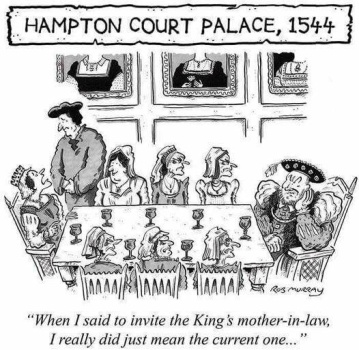 Why are you reporting this puzzle?
I like to make people smile as you can probably tell by the puzzles that I post. Laughter is a lot like a stone being dropped in a calm lake. Once you drop it in, it will send ripples of happiness in every direction, happiness never decreases by being shared. To be kind to all, to like many and love a few, to be needed and wanted by those we love, is certainly the nearest we can come to happiness.

A smile starts on the lips, a grin spreads to the eyes and a chuckle comes from the belly. But a good laugh bursts forth from the soul, overflows and bubbles all around.

Laughter will always be the best medicine, silence will always be the best revenge and love will always be all you need. Laughter is the best medicine but if you laugh for no reason, you need medicine.

Life isn't measured by the number of breaths you take, but by the number of moments that take your breath away.

Don't live life so seriously, always have time to laugh. Laughter not only adds years to your life, but adds life to your years!!! Bonnie :))

I am also trading as stillmanic :))

❤️
Do you know enough about copyright?

When you share material online, it's necessary to know what copyright law says about sharing online material. We have created a copyright video guide for you that will give you a basic understanding, along with 4 tips on how to share material within the boundaries of copyright law.