"Vault toilet" Snow Lake, Mt. Rainier National Park, Washington state, USA
"Vault toilet" Snow Lake, Mt. Rainier National Park, Washington state, USA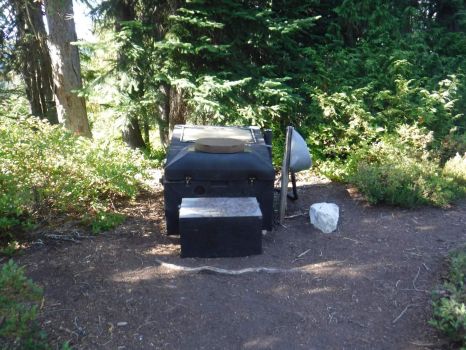 Why are you reporting this puzzle?
"Vault toilets are waterless, non-flush toilets that store excreta in a large airtight underground container (vault). ... Sometimes, vault toilets are called camping toilets because they are often used on campgrounds."

There are two "primitive" campsites at Snow Lake, plus a "vault toilet."

Basically, the vault toilet is located on the highest point in the area so that the sunshine can help to degrade the, um, material in the toilet. As shown, the growth of the forest has diminished the sunlight.

This pix is here because the hike from the campsites to the toilet is about a quarter mile, all uphill. And, don't forget "BYOTP" (bring your own toilet paper)! The park service has a sign at the beginning of many trails listing the 'Ten items not to forget for your hike'. Apparently, toilet paper was #11. The first time we hiked here two years ago, they caught us. This time, we were prepared.

I'm afraid we made lots of jokes about the object, but we all used it so that we could say that we did.