Garden Scene in Brittany (1886) by Pierre-Auguste Renoir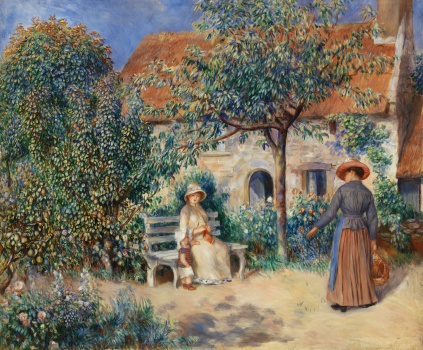 Why are you reporting this puzzle?
"Come along", she seems to say to the little one in this painting "Garden Scene in Brittany" from 1886 by Pierre-Auguste Renoir (1841 – 1919).
Pierre-Auguste Renoir was a French impressionist painter. In his early years, singing seemed where his most extraordinary talents lay. But his family's limited means meant he had to stop his music lessons and leave school at thirteen to accept an apprenticeship at a porcelain factory. He was good at it. So good that the factory owner talked to his family about this matter – and they sent him on the path towards becoming a painter.
You can
read much more about Renault in this article on Wikipedia
.