Here's the train...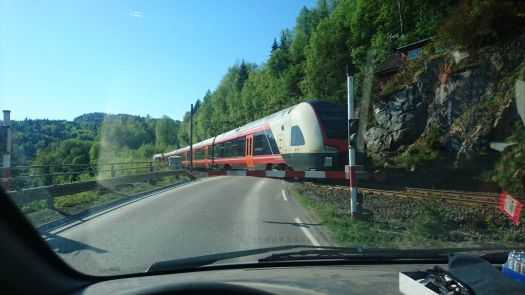 Why are you reporting this puzzle?
We are very lucky here in our little village - as of August last year we no longer have the trains roaring through gardens and past houses. They built a whole new set of tracks at another location, reducing commuting-time 50 percent-ish between the two towns of Larvik and Porsgrunn.

The city-council officials of my town, Larvik, are applying the government for economical support to convert the old train-route to a become walking- and bicycle-friendly track.

Not sure how I feel about that, because the bottom of my garden borders to the old railroad-tracks - and having strangers on foot or bike that close is kind of a violation of my peace and quiet. Maybe I'll have to consider getting a ram...I've heard that they tend to be a bit on the grumpy side...