Maxi our watchcat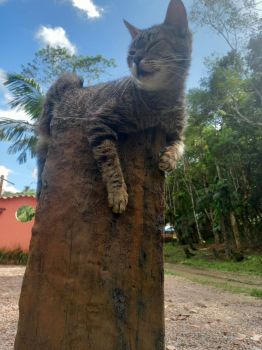 Why are you reporting this puzzle?
Maxi was found by a neighbors son in the woods nearby his house. He thought its a boycat and named it Max. Unfortunetly he could not stay with him. So he thought we could take care of Max, because we had already taken in some abandoned cats. Max liked the idea and we too. After a while Max turned out to be a girl and became Maxi. She lives already 9 years with us. Maxi is a very wild cat, she loves to climb the trees and take her nap their. Her favorit tree is close to our entry and where the picture was taken.
Like I said, Maxi is not the only cat that lives with us. At the moment there are 8 cats at "Sítio Verde", one more cat which visits us once in a while for some weeks and 2 dogs. Surely they are all neutered ;)
More jigsaw puzzles in the cats category
0:29
laurajane
24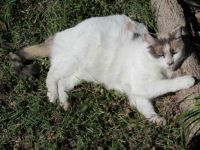 4:05
racoonstar
8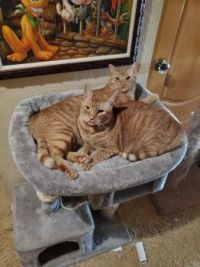 15 October 2020 - 24 April 2016
Are you a Jigidi Plus member?

When you become a Jigidi Plus member, you'll enjoy the completely ads-free Jigidi experience. Also, you directly support Jigidi and help us be as free as possible to make Jigidi even better every day.