Rush-Hour In Bonga-Bonga.....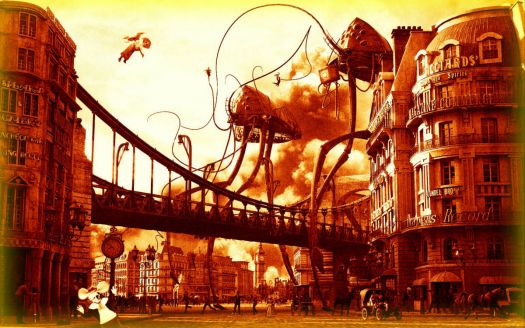 Why are you reporting this puzzle?
In my position as dynamically successful leader of one of the richest, happiest, hardest-to-find countries in the world, I am often asked to show something of the daily life of our merry metropolis......
Here we see the perfectly normal goings-on of a perfectly normal Bonga-Bongan day, as people go about their business without a care in the world, secure in the knowledge that come what may, their beloved leader will always be in complete control of the situation. (That's me in the foreground, waving nonchalantly to the camera).