In the pink...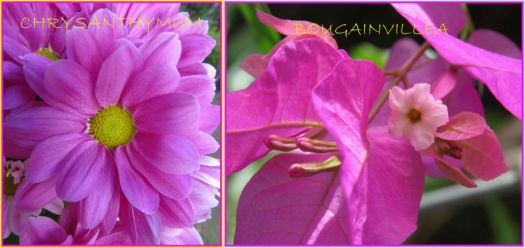 Why are you reporting this puzzle?
Chrysanthemums from Mother's Day & Bougainvillea in the back garden.
Yeah! I've learnt how to add text to a collage!!!!
How do you follow a puzzle?

When you follow a puzzle, it means you receive notifications about new comments on the puzzle.