Merry Christmas-Thingy, From The Bugosis!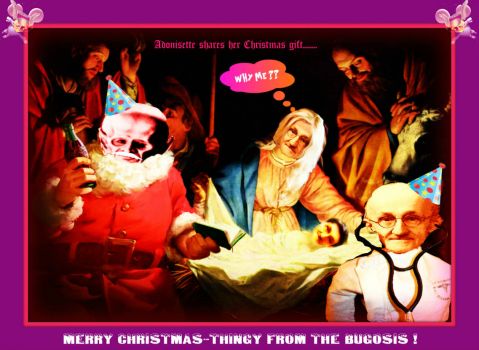 Why are you reporting this puzzle?
We have had a sort-of Christmas miracle in Bugosiland, as a totally-not-pregnant Adonisette has given birth to a baby boy.....
It so happens that the eminent neurosurgeon, Dr.Adonis B.Bugosi, was on hand and foot, in order to lend a hand ..... or two.......
As can be seen, the baby bears an uncanny resemblance to Norbert, the husband of Adonisette......
When questioned by a horde of reporters who descended on the broom handle factory where he was not-so-busy at work, Norbert simply shrugged his shoulders, saying "I know nuthin'"......