Stuff That Must Have Happened In Movies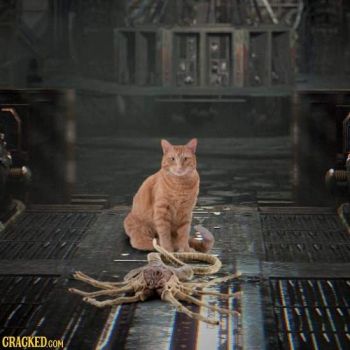 Why are you reporting this puzzle?
From the humor website Cracked.com.

"If movies showed you everything, they'd last forever -- so they trust their audience to fill in the gaps. You never see Bruce Wayne brushing his teeth, but you don't wonder why Batman never knocks out evildoers with his rotten breath -- you just assume that happened off-screen. (Also, you know he'll punch you if you don't floss.)

Vigilantes' oral hygiene isn't the only thing left to the viewers' imaginations. There are many episodes that you never witnessed, yet you know had to happen some time or another. Things like, for example, these."



This would be Jonesy, the orange cat from the movie "Alien."

If you never saw it, the idea is that there are Xenomorphs lurking around Sigourney Weaver's spaceship Nostromo, and of COURSE Jonesy would have caught ONE of the face-huggers. Because he's a cat, and we never see him being fed! (Until the sequel.)


If you go to the link below, you'll see some more funny stuff, such as:

the publisher's declining to accept the book "Babadook"

John Hammond of Jurassic Park ordering his scientists not to put feathers on the velociraptors

ST: TNG's holodeck

Jabba the Hut with "Sexy Slave Costume" packet

The Hulk wearing a tie

etc.

Yeah, I'm a fan of Cracked.
0:16
Sweetums
36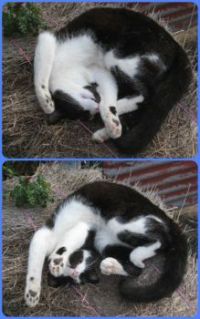 16:43
moppie
5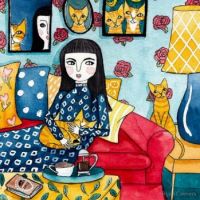 2:08
davitai
8
24 November 2020 - 17 September 2015