Give A Cat A Home :-)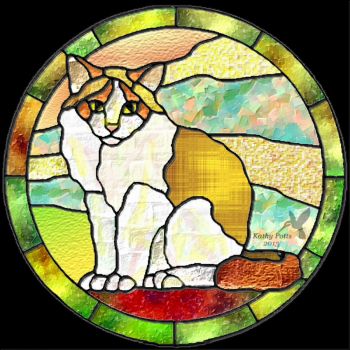 Why are you reporting this puzzle?
While a lot of you may know the story of the two puppies that we recently rescued, one of which now lives with one of our own, Libby...aka JavaSage....and is named CallieLou.....it may seem strange that I am posting a design with a kitty cat on it. The fact is that I don't have a template to use for a doggie. Anyway, when I came on today, the first puzzles that I saw were posted by 2dogs7cats......aka Edie. I went over to her puzzles and began reading stories of her love for animals. Among them were the story of two of cats she had rescued. Gail, aka Octomom and Libby...aka JavaSage, are two others that I know here of Jigidi who open their hearts and home to animals that are in need. I know there are many others here that do the same. Without these warm and loving people, thousands of animals would be euthanized. But instead, they are repaying their owners by worshiping them and loving them and giving them joy beyond measure. I speak from the heart as I know the feeling very very well!!! Bandit, one of my avatar's, is my delight.

The world will be a better place if we all could find a place in our hearts to help an animal out. Whether it be adopting one, fostering one, having your animal spayed or neutered, contributing to your local Animal Shelter by donating food, rags, blankets, feed dishes, etc., or even reporting a case of animal abuse............PLEASE do what YOU can to help an animal in need!!!! The world could use your help and love!!!!

If you have a wonderful story to share and have time to share it, please feel free to tell the story here or give a link so that it can warm all of our hearts :-)))))))))

PS> I am posting this puzzle solo for today in several different categories so don't be surprised it you see it more than once.