101218 Thoughts Post Hurricane Michael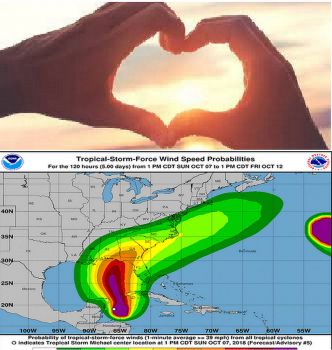 Why are you reporting this puzzle?
My heart, prayers and good thoughts go out to all of you affected by this devilish storm. i hope you are all safe, and were watched over with love and care. To my fellow Floridians in the Panhandle, I hope you took heed and woe the loss of so much beauty. images from several sources.