Nothing That Can't Be Repaired....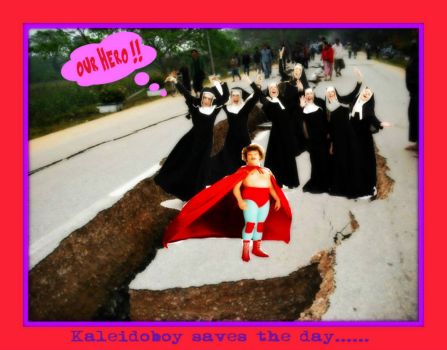 Why are you reporting this puzzle?
I can now report that Kaleidoboy has succeeded in escaping from the evil Drs. Egg and Egg, on the
island of Rebmuda, and has emerged from his self-made tunnel.........in Ruerto Pico!......
A breakaway faction of the dissident nuns of Our Lady Of The Tadpole Convent, who were in Hawaii,
have joined him there, giving the boy a heroes welcome after his daring exploits......
He managed to finally emerge from his tunnel when part of the surface collapsed, and our hero saw daylight for the first time in 3 days.........The damage is minimal.........just a main road.......and a few houses..........
The ever-popular Uncle Roger Bugosi is missing.........
Are you a competitive or more a meditative solver?

You can adjust whether to have the timer show or not when you solve your puzzles. You'll find how to in our puzzle player guide.