Balanced Rock, in the Garden of the Gods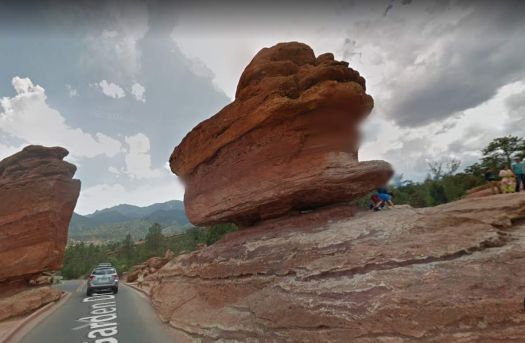 Why are you reporting this puzzle?
The Garden of the Gods is an area of striking sandstone formations near .Pikes Peak in of Colorado Springs, Colorado. Not sure how safe the tourist in the blue shirt is!

This is a screen capture from the Google streetview feature of Google Maps, a great way to go armchair traveling. The closest I can come to the coordinates is https://www.google.com/maps/@38.8648297,-104.8973276,3a,75y,220.33h,103.3t/data=!3m6!1e1!3m4!1s_ArNQBceeTky6jrMqq8BLw!2e0!7i13312!8i6656.