The 2006 Cousins' Reunion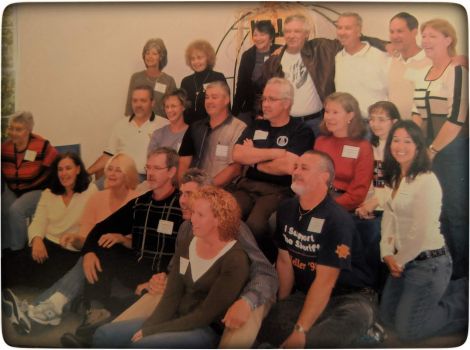 Why are you reporting this puzzle?
Okay, folks, you've been very patient, and I thank you for that!
You kindly complimented the Fourteen Cousins puzzle, and some asked for a later version which included the cousins who, in 1956, were as yet unborn.
The unborn were 8. One, a little boy, we sadly lost at 2¼ years, the other, a girl, didn't attend in 2006.
So, seated exactly as we had been in 1956, We the Fourteen are joined here by the remaining 6.