Marvelous Millie!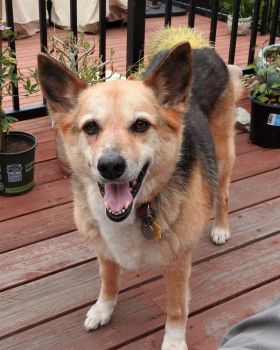 Why are you reporting this puzzle?
This is my friend's dog, Millie. My friend took her to the vet recently for her annual checkup, though it had been more than a year since the last visit because of covid. Millie was fine, walking a few miles every day and acting totally normal. Imagine her shock when the vet found something wrong with Millie's lungs, and drained a liter and a half of fluid from the sac around them. He told her Millie was terminally ill and someone from the vet's office would go to the house to euthanize her when she got worse. I told Millie she can't die; I just bought her a new box of Milk Bones. I take a few over when I visit once or twice a month. I've been over every two or three days since the diagnosis, taking six small Milk Bones each time. So far Millie is doing fine, not a sign of being sick. I hope she's the miracle patient that proves the vet wrong!
2:24
Pogle
7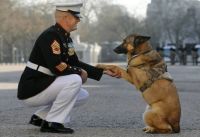 6 April 2017 - 16 February 2015
What is the filter for?

Some puzzles are shown behind a filter. These puzzles are within our guidelines but still is material of which some will take great offence. Read more about the reasons and workings of the content filter and how you can set your account up to either see or not see puzzles that are shown behind a filter.