A village during the coronavirus 2020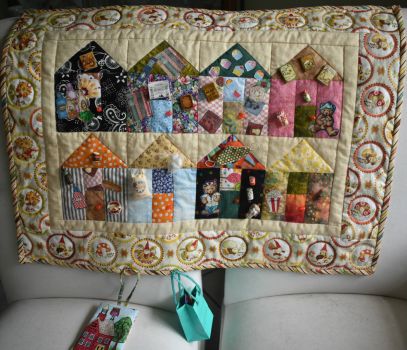 Why are you reporting this puzzle?
This is my version of the village. There is always one strange neighbor (upper left) who bought a book on spells (she thought) and was going to put a spell on the virus. There is one who is staying home reading all that he can. Then there is the lady who bakes for the neighbors and babysits the sick bear next door. There is the neighbor who bar-b-ques for the neighbor. Of course, there is the hoarder of flour and t.p. Then the nurse who must leave her home to help others. Then there is the teenager whose parents went to Europe way before the virus hit and now can't return home. So he is living on coke and popcorn. And lastly, the quilter who is practicing social distancing but just had to get to the quilt shop for the great sale. The border is showing what we could be doing outside in our garden while getting some sun. Enjoy and be safe.