Chagall's Four Seasons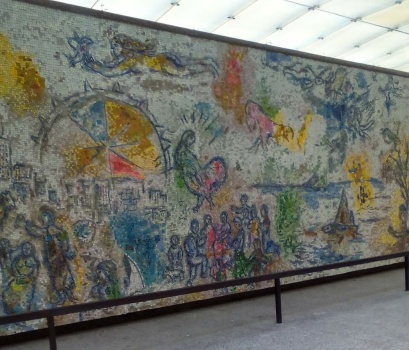 Why are you reporting this puzzle?
A mosaic in Chase Tower Plaza, Chicago, Illinois.

This is only part of it. Wrapped around a rectangular block, the entire mosaic is 70x14x10 feet in size. I took a video while walking around it, but obviously couldn't capture it in a still.

If you visit the Art Institute of Chicago and wander a bit from that point, you'll find this easily--it's a couple blocks NW of the ARTIC, at Monroe and Dearborn.