Griswold Church plaque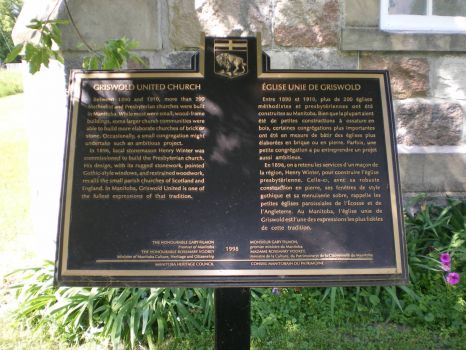 Why are you reporting this puzzle?
On a summer trip to Saskatchewan in 2012, while searching for geocaches, my husband and I stumbled upon this quaint church in the tiny hamlet of Griswold. There were a couple gravel roads, what looked like and abandoned grocery (or perhaps a restaurant - though there was still a payphone outside - don't know if it worked) and old service station and about half a dozen homes. Fascinating in a lost-in-time kind of way. It was a great pit stop on our trip.