Sweetlittleoldgranny Peers Inside The Egg-O-Sphere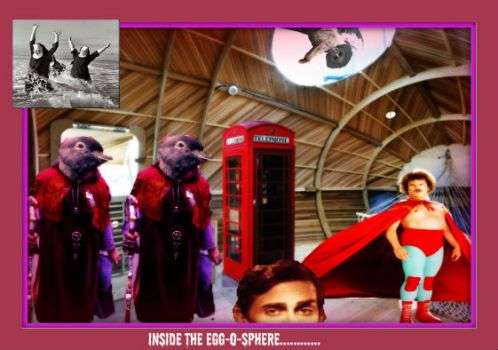 Why are you reporting this puzzle?
This photo has just come in to the Bugosi Secure Hotline (B.U.S.H.).......
As can be seen, all is calm inside the Egg-O-Sphere, as Dr.Egg and Dr.Egg appear to be doing absolutely nothing, while Kaleidoboy adopts his customary brave stance, and the ever-popular Uncle Roger raises a quizzical eyebrow to the camera........
Meanwhile, the nuns from Our Lady Of The Tadpole Convent are making slow progress in the rescue mission. as half of them have returned to Hawaii (inset) and the other half are making up their minds over what to do next........