The Days End - 588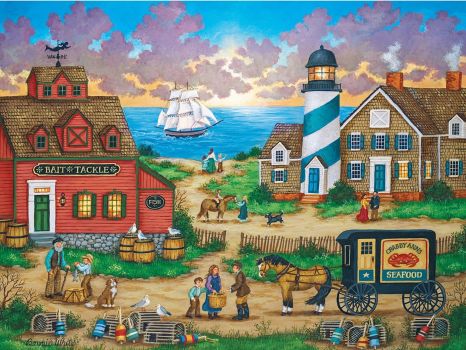 Why are you reporting this puzzle?
The Days End @bonniewhitefolkart

B. White is an American artist that grew up in New York state where her family owned and operated a horse farm. Inspired by her childhood memories, Bonnie successfully transfers her emotions, experiences and visions onto canvas in a unique folk-art style. Her paintings are made to invoke feelings of hard work and family, highlighting different seasons and milestone events. "Meet the New Foal" is about new beginnings. "Big Bang" celebrates the 4th of July. "Apple Orchard" illustrates the transition from summer to fall and "Picking Pumpkins" successfully captures all of our favorite fall traditions. Of course, there are also numerous Christmas tree paintings to celebrate the Christmas holiday.