The Silver Temple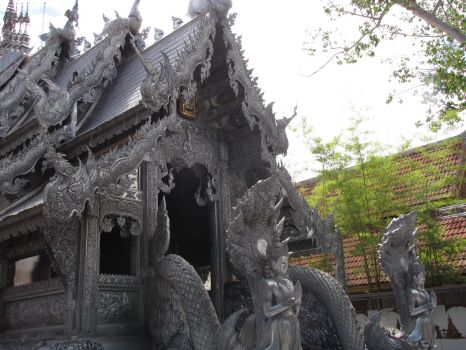 Why are you reporting this puzzle?
This is the front of a building among the Temple complex. This building is made, almost completely, of silver. Gold is also present, as in many of the Temples in Thailand.
There are more than 300 Temples in and around the modest-sized city of Chiang Mai..........home to an Old Kingdom. This temple was built 500 years ago.