Mucka Miša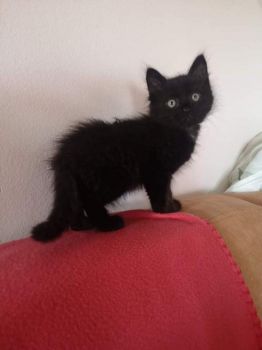 Why are you reporting this puzzle?
And now for something completely different than the usual stuff from me ... :)
I am a cat lover, but I have not had a cat for a long time, so I asked my friend to send over some photos of her two cats. The little black kitty is Miša (well, meaning more or less "a mouse") soon after this year's arrival into her new home.