Homemade flea collar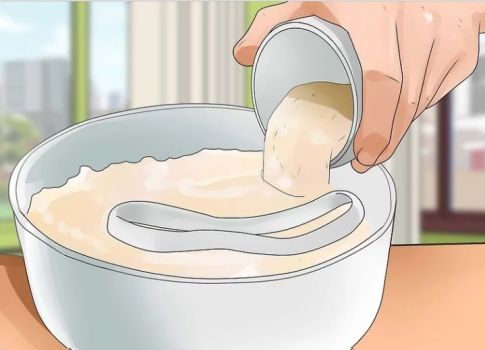 Why are you reporting this puzzle?
Make your own homemade flea collar. You can make your own using natural ingredients. All you need is: a bandana or your dog's regular collar; 1 to 3 tablespoons of water; and 3 to 5 drops of either cedar or lavender essential oil. Mix the water and essential oil together to dilute the oil. Use an eyedropper (or something else that works in a similar way) and put 5 to 10 drops of the mixture on your dog's collar or a bandana. Rub the fabric together so the mixture covers all the fabric. Put the bandana or collar on your dog.[9]
You will likely have to reapply the mixture once a week to keep it effective.
You can also put a mixture of 1 tablespoon (15 ml) of olive oil and 1 to 2 drops of this mixture near the base of your dog's tail. This way the fleas are being prevented at both ends.