Takoma Park Library Mosaic Wall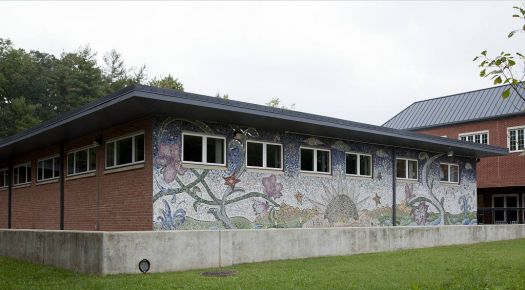 Why are you reporting this puzzle?
"What is a wall but a form of protection from the elements? How could a wall ever change lives? The wall of the library has changed lives in many ways. It was all because of six letters: a, c, i, o, m, and s which make up the word ?mosaic?. People of all age, race, and gender who worked on the mosaic shared something: the irrevocable obsession of making mosaics." That's the intro that describes the motivation behind this project - go to the takomamosaic.org website for more.