Maj.Gen.Francois Le Bugosii.......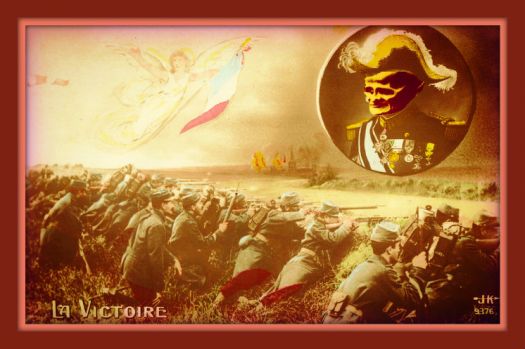 Why are you reporting this puzzle?
Today I would like to honour the memory of a great and gallant Bugosi of the past, Major General
Francois Le Bugosii Du Calais..........
In 1811, he led the French army to a glorious defeat against the mighty Bonga-Bongan armed
pensioners division, thereby thwarting the planned invasion Of Bonga-Bonga, and subjugation of our
people......
What actually happened was that Monsieur Le Bugosii somehow managed to get lost while crossing the English Channel, and landed on the small island of Jersey, which in those days was occupied by the sturdy pensioners, not one of whom was under the age of 90.......
When he realised that the land he thought to be Bonga-Bonga was occupied by a band of old men,
tending their cabbage patches, he had a sudden change of heart, and bravely surrendered, uttering
the immortal phrase:-
"I would gladly boil my grandmother in a pot of beef stew, rather than lay a finger upon these heroic pensioners of Bonga-Bonga and their charismatic cabbage-patches"..........