The front tug is now connecting with the stern of the container ship. The ship has to turn 90 degrees to be able to enter the container harbour.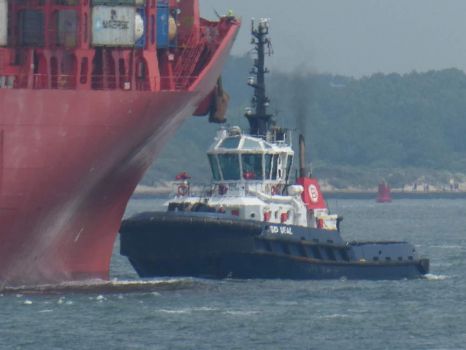 Why are you reporting this puzzle?
Two tugs turn the ship round. One pushes it from the back, the other will connect with the stern.