Sooty's first balloons...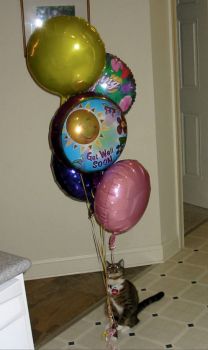 Why are you reporting this puzzle?
(were actually for me in 2011 after my first shoulder replacement) ... it did not end well. At first he was fascinated but one by one they deflated until only one was left, barely above ground. Somehow he managed to snag the ribbon, and it chased him around the house. Terrifying! As soon as we could stop laughing , we rescued him. He has kept clear of any and all balloons since.