Skegness. Happy as a sand boy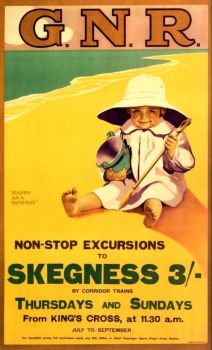 Why are you reporting this puzzle?
As happy as a sandboy is an expression which implies blissful contentment and comes from the days when Publicans in the 17th-19th Century used to spread sand on bar floors to catch slops, spills, spit and so on. They used little boys ie Sandboys, to spread sand on the floor & sweep up the soiled sand. They were 'paid' in ale, normally the slops, which made them drunk/merry/happy.