You need to visit these famous places before they disappear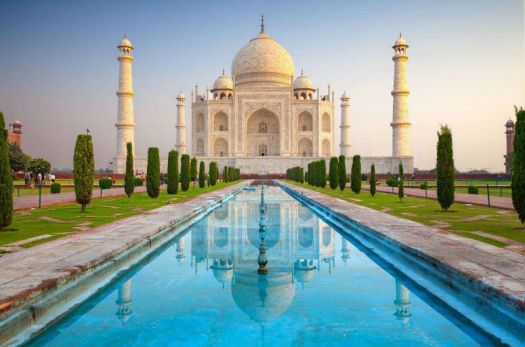 Why are you reporting this puzzle?
The Taj Mahal built in the 17th century by Mughal ruler Shah Jahan as the tomb of his beloved wife, Mumtaz Mahal, the Taj Mahal is a world-famous 42-acre landmark that also includes a mosque, a guest house and gardens. In addition to environmental pollution (particularly acid rain) turning it yellow, the Taj Mahal faces structural risks due to the decline of groundwater levels in the river basin where the structure lies. The tomb started to crack and its minarets began to tilt over in 2010, which was speculated to be the result of its wooden foundation rotting from lack of water. Observers of the Indian monument have reported that the cracks are worsening, and the tops of the minarets might even collapse outright.