"Giant ice disk forms in Maine river, enthralling residents"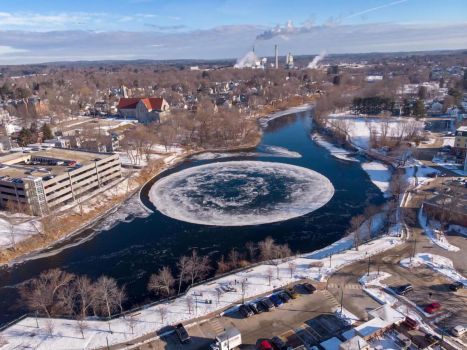 Why are you reporting this puzzle?
"In our NewsHour Shares moment of the day, an unusual phenomenon has appeared in a river in Westbrook, Maine: A giant ice disk that spans about 100 yards across and spins counter-clockwise. The disk is a natural although uncommon occurrence documented in other parts of North America as well as in Scandinavia."

Courtesy of the PBS NewsHour. Click on the image copyright to watch the short video or read the transcript.

H/T to ElvisBanana for telling me about this!