Liberia 6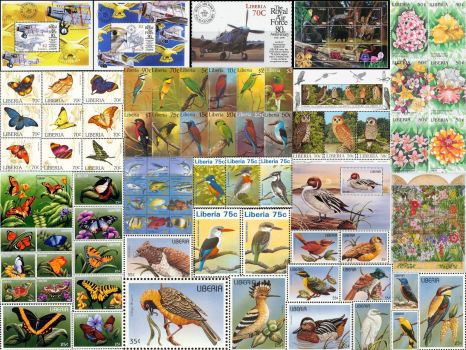 Why are you reporting this puzzle?
Lots of beautiful bird, butterfly and flower stamps from Liberia tonight. The big yellow weaver in the bottom row visits our bird feeder every day. We also had a African Golden Oriole visiting recently. My namesake Woodowl also sits on the right next to the flowers.

If any of you have ever watched a butterfly emerge from its chrysalis you will know what a wonder that is. I spent several hours watching a foxy charaxes butterfly climb out of its chrysalis, pump up its wings and then fly off. One of the most beautiful things I have ever seen. I still remember it more than 45 years later!