For Jim (JCarroll) Bedraggled Pheasant - 25th June 2007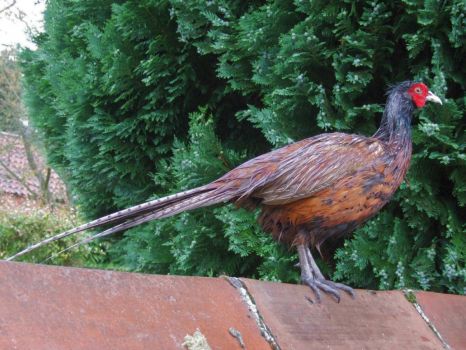 Why are you reporting this puzzle?
One of my bird shots, Jim. It was pure luck.

I don't know who was more surprised, me or this bedraggled old pheasant. It jumped on this wall as I was about to walk off from taking photographs of local flooding and we were no more than four feet apart. I managed half-a-dozen shots and then we parted company. It never flinched as I walked off.

This bird is bred for game. The ones that don't get shot are quite likely to turn up in the garden looking for a tasty morsel, or seed off the bird table.