"Resting by the Edge of the Wood"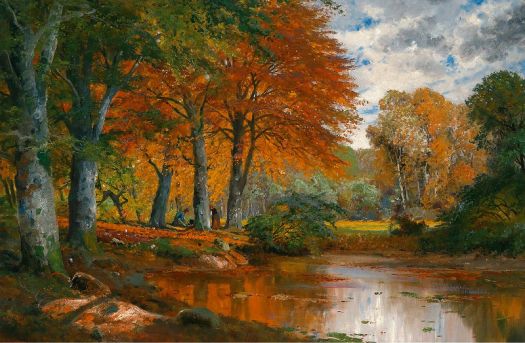 Why are you reporting this puzzle?
Alois Arnegger was an Austrian scene painter, best known for his romantic landscapes of rural life and architecture along the Mediterranean coast. Born on March 9, 1879 in Vienna, Austria, Arnegger studied under academic and historical painters such as Robert Russ at the Academy of Fine Arts Vienna. After graduating, he began focusing on rendering placid, rural landscapes and architectural scenes from his home area of Vienna. Over time, his practice shifted geopgrahically and aesthetically to focus on the depiction of the arid coast of the Italian seashore. Arnegger died on August 11, 1963 in Vienna, Austria.