SUE'S MORNING GLORY VINES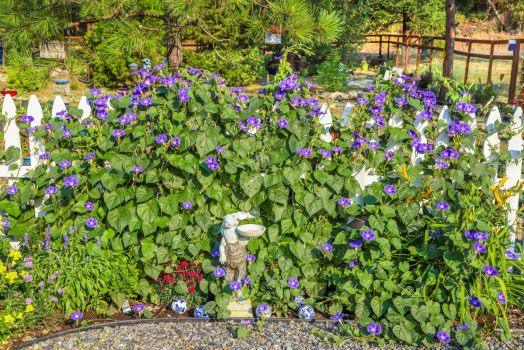 Why are you reporting this puzzle?
It was nearly two years that Sue had a fence built around about a half acre of our property. You can see a little section of that fence in the upper right corner of my puzzle photo. The fence is high enough to keep out the numerous hungry deer in the area. Since then, we have planted trees, bushes and many flowers in that space. We have built about 200 feet of paths and lined both sides of the paths with interesting rocks. It is still a work in progress. I also built a low white picket fence that fenced off one corner of that half acre enclosure. This photo shows Morning Glories growing up a section of that picket fence.