self-seeded rose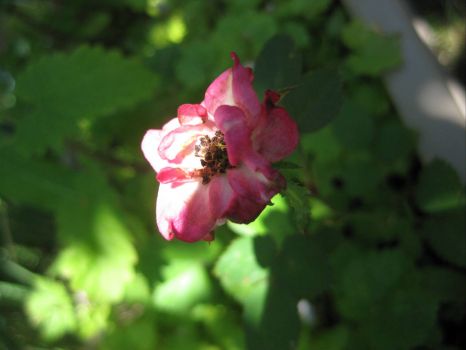 Why are you reporting this puzzle?
This year, I noticed a new friend in one of my trough-planters, a self-seeded rose.

I'm fairly good at recognising infant plants and knew this as a rose immediately.

Roses, like apples, are from the same family. Their seeds grow into plants with flowering and fruiting characteristics that vary dynamically and dramatically from the parent. This is why apple orchards and rose gardens are grown from clones grafted to rootstock (also clones, known to be good rootstock growers), and you can't buy roses from seed.

All the more reason I wanted to see what my little self-seeded surprise would do.

I think it's the most beautiful rose I've ever seen, because it came from a seed, and relied on me, and I wanted to see what it would become. And I would have grown it for years, anyway.

This is it saying 'hi'.

I look forward to seeing what it does in years to come; it came up with this from a seed in the winter.

If only we all had a safe place to root and grow and be loved for growing.