Bolingbroke Castle moat - 14th October 2009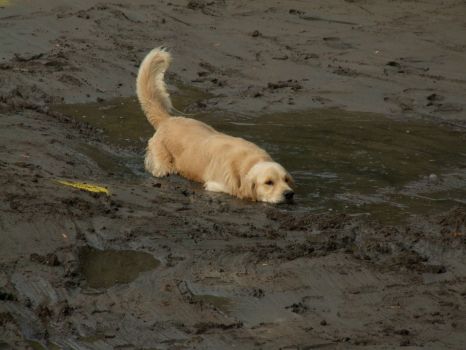 Why are you reporting this puzzle?
Mud...what mud?

The historic castle (ruins of) moat had recently been cleared of vegetation and silt and a recent shower of rain had filled some of the low lying areas with water. What better place to have a cool relaxing mud bath than in a medievel moat?