pleco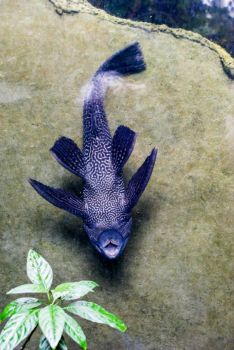 Why are you reporting this puzzle?
The suckermouth catfish is named for its sucker-like mouth, which allows it to adhere to a surface, as well as to hold and rasp at food.
This fish was at the botanical gardens in St. Louis. It looks like you are looking at the top of the fish. The fish is actually attached to the glass and what you see above it's mouth are gills, not eyes.