Rhubarb dessert hot out of the oven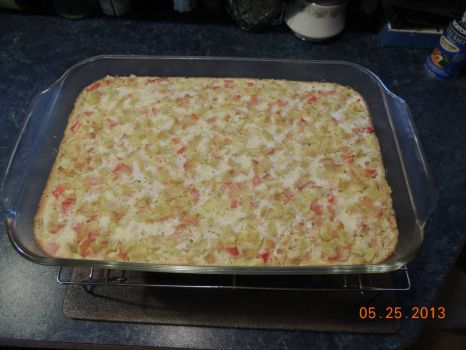 Why are you reporting this puzzle?
2 Cups flour
1 Cup butter
10 Tablespoons powdered sugar
Mix above like pie crust and press gently into buttered 9 x 13 pan.
Bake about 15 minutes @ 350.
4 eggs
2 Cups granulated sugar
1/2 Cup flour
1/2 teaspoon salt
4-5 Cups rhubarb cut up
Mix eggs, sugar, flour and salt
Add rhubarb
Pour over baked crust and bake @350 for 45 minutes.