Prentice, Levi Wells-Raquette Lake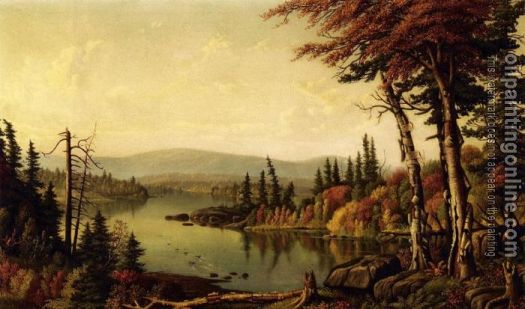 Why are you reporting this puzzle?
Levi Wells Prentice (1851-1935)

Prentice began his career as a landscape painter, depicting the rocky terrain of the Adirondack Mountains in northeastern New York and the flatter regions near Syracuse and Buffalo. After he moved to Brooklyn in 1883, Prentice increasingly turned toward still life. His favorite subject was fruit, especially apples. The clarity and near realism that he achieves in Landscape with Apple Tree is related to the trompe l'oeil (fool the eye) still lifes of William Michael Harnett or John Frederick Peto. Prentice's primitive style, however, separates him from these others, due perhaps to the fact that he was self-taught. Landscape with Apple Tree is unique because it is the only known example by Prentice of a growing fruit still life combined with such a prominent landscape scene.