GIVE ME SOMETHING TO CROW ABOUT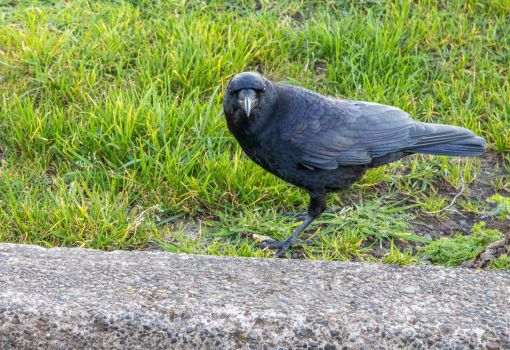 Why are you reporting this puzzle?
While at the Oregon coast this winter, I was approached by this American Crow. "American Crow" is the actual full name of these birds. It may not be truly American and could be an illegal immigrant. Normally, this brand of bird is smarter than most and is typically pretty wary. However, this one wasn't. He approached me quite closely and I got the idea he was hungry. I say "he," but I didn't verify its sex either. Anyway, I gave in and tossed him one of my whole grain crackers with whole seeds in it. He quickly pounced on it and started chowing down. You can see what's left of the between his toes.