VACATION-Molly Brown House & Museum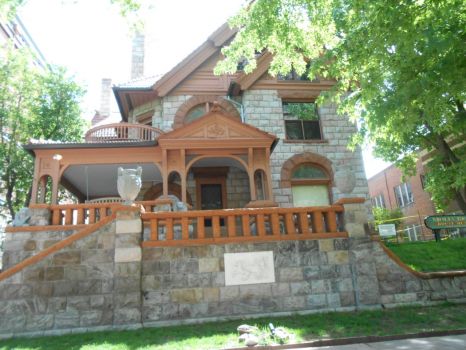 Why are you reporting this puzzle?
Margaret "Maggie" (Tobin) Brown's home, also know at the "House of Lions", sits at 1340 Pennsylvania ST, Denver, Colorado. Margaret was born on July 17, 1867 in Hannibal, Missouri. She would become known as "The Unsinkable Molly Brown", due to her survival of the sinking of the RMS Titanic in 1912. Margaret was a strong willed & outspoken woman, & an activist for women's rights. She helped with Titanic's evacuation, helped row her lifeboat, & urged returning to rescue more survivors, but the officer of the boat refused. It is said that when Margaret disembarked the Carpathia in New York she remarked, "Typical Brown luck. I'm unsinkable!" In 1964 a movie titled "The Unsinkable Molly Brown" was released, cementing her moniker for all time. Margaret Brown was also an American socialite, actress and philanthropist. By the time the Carpathia reached New York harbor, she had helped raise $10,000 for the less fortunate survivors of Titanic's sinking. She was divorced from James Joseph ("J J")Brown, a mining engineer. Margaret Brown died of a stroke on October 26, 1932.