800 years of history partially lost...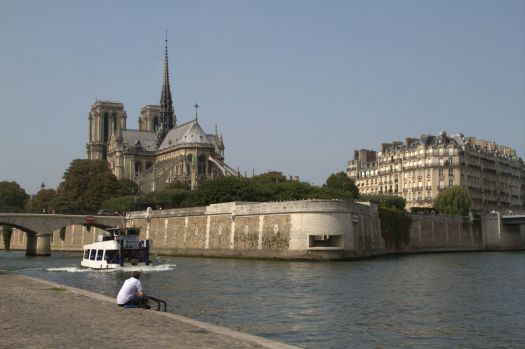 Why are you reporting this puzzle?
Monday April 15th 2019. Paris Cathedral went partially on fire the whole roof visible hear till the spire were destroyed. It will take many years to restore to its original features this gem of architecture. But we'll never recover the XIIIth century testimony of the skill of artisans who built this monument. A huge disaster for the capital; when I was a student I used to go on sundays to listen to organ concerts there by the great organist Pierre Cochereau.
I took this picture last summer on one of my strolls from the river left bank. I've been living in Paris since 1953.
You can find another puzzle showing part of the cathedral under scenery with a width of 380 pieces.