The Dunaliella Salina of Yuncheng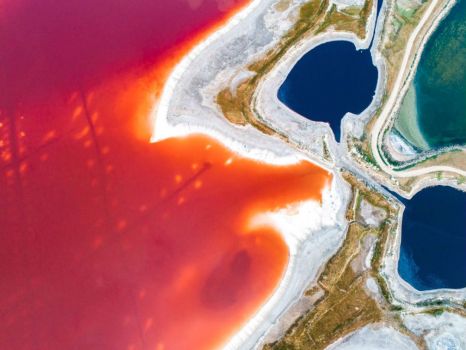 Why are you reporting this puzzle?
"In summer, the lake looks like a box of jewels spilled by a giant. This is due to blooms of the algae Dunaliella Salina, a uniquely salt-tolerant species that appears blue and green in water but can turn bright crimson in high salinity and heat. From above, these colors cover the landscape like a luminous quilt, divided by the tiny asphalt-grey lines of salt ridges and highways. D. Salina is so vibrant that it's actually used as an industrial-cosmetics coloring."