My Country House: Gardening crew last spring. That's an old hand plow.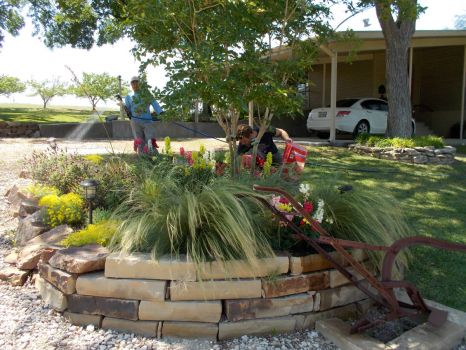 Why are you reporting this puzzle?
The crepe myrtle in this bed has white blooms. These two "gardeners" were working with an exchange program. They're Belgians and worked for my landscape gal for a week in exchange for room and board! They were really cute.